My Marketing Is Not Delivering Results
The Wrong Marketing Drives Away Customers
41% of consumers have switched brands because of poor personalization
A one-size-fits-all mass marketing strategy won't just waste time and resources; it can also leave a negative impression on your customers.
Without the right tools and processes to identify the right offers to the right customers, you could be delivering irrelevant or duplicate marketing communications.
A disjointed marketing plan can leave salespeople unprepared to follow up with the best leads in the best ways, wasting their valuable selling time.
The customer experience starts before customers walk through your doors. An irrelevant marketing experience can push them away.
Nine in 10 consumers prefer a unique, personalized car-buying journey.*
With VinSolutions suite of sales and marketing solutions, you can personalize marketing and boost results.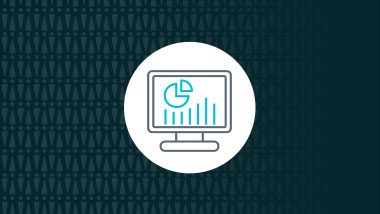 Solution
Automotive Marketing Platform powered by VinSolutions
Engage customers with automated marketing.
Simplify processes, engage customers, and deliver personalized marketing experiences across the ownership lifecycle.
Boost engagement with automated marketing journeys built from customer data.
Maximize your marketing with the hands-on support of a Marketing Account Manager.
Solution
Connect Automotive Intelligence
Find better leads sooner.
Follow up with the right customers at the right time with advanced data insights aggregated by artificial intelligence.
Identify when customers are ready to buy with Buying Signals from consumer data.
Prioritize follow-ups with tools that identify customers who are most engaged.
Solution
Vinessa Virtual Assistant
Follow up with every lead efficiently.
Improve marketing ROI by assisting every lead quickly and consistently with automated responses, appointment setting, and task scheduling.
Use Vinessa's artificial intelligence and dealership data to automate responses to customer questions.

 

Meet customers where they are with a full readout of Vinessa's communications in the CRM.
Looking to solve more challenges