On the new road to the sale, every customer takes their own individual path to purchase—a path that involves a significant amount of online shopping that doesn't necessarily align with traditional dealership hours. Here are two ways your dealership can engage customers without having to keep the doors open and the sales team working 24/7.  
Always-On, Always-Ready Shopping Options
You can't afford to let a single lead slip through the cracks because every sales opportunity is equally valuable. Catering to your customers' shopping preferences, even if their timing is a little less traditional, is important. This always-on, always ready shopping experience can be done through virtual assistant technology that's integrated with your car dealer CRM.
Virtual assistant technology can engage customers, answer their questions, and even set up follow-up tasks in the CRM, without requiring members of your sales team to work during the middle of the night. It also works during regular dealership hours when members of your sales team need to focus on other priorities within the dealership.
Every Communication Option Under the Sun
When customers decide to reach out to your dealership, you want to give them every kind of communication option available to engage with you.
From phone, email and text message to video chat, virtual assistant and other managed conversations integrated in your car dealer CRM, leveraging these different types of communications Phelps ensure you accommodate every kind of customer. Remember, every path to purchase is different from the next, which means every communication option is the right one for each individual customer.
Giving customers more communication options and an always-on, always-ready chat interface is something many of today's top dealerships have in common. In fact, according to recent research from Cox Automotive, 63% of high-performing dealerships leverage both chat and text communication options to increase digital leads. It's no surprise considering how many of today's customers prefer to communicate via those modern channels—even if every path to purchase is completely unique.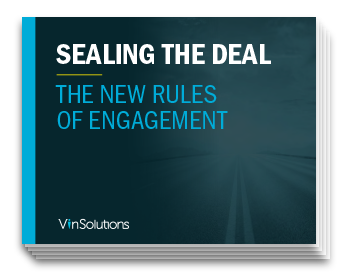 To learn more about how your dealership can cater to modern customer communications preferences and increase your digital leads, download our free ebook, Sealing the Deal: The New Rules of Engagement. 
Download the ebook