ENGAGE WITH
EVERY LEAD, EVERY TIME.
Maximize your sales team's efficiency with a CRM-integrated virtual assistant that connects with customers 24/7.
ENGAGE WITH EVERY LEAD, EVERY TIME.
Maximize your sales team's efficiency with a CRM-integrated virtual assistant that connects with customers 24/7.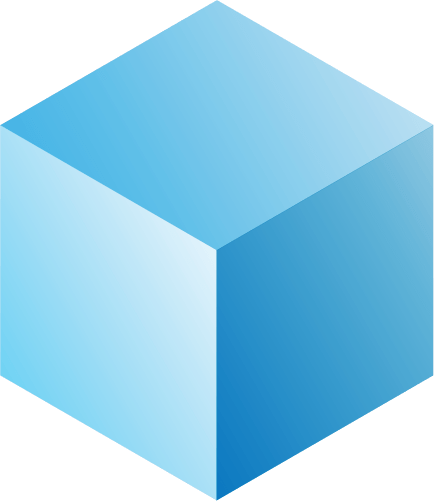 VinSolutions is part of a connected ecosystem of retail solutions from Cox Automotive.
Are Valuable Opportunities Slipping Through the Cracks?
As more consumers engage with your dealership outside the traditional showroom setting, you need to be ready to engage every new lead, no matter the time of day or night. You also want your sales staff to stay efficient—pursuing quality leads that result in actual car sales. So, how do you strike a balance between persistence and productivity?
Maximize Sales Without Sacrificing Efficiency
Vinessa™ Virtual Assistant engages with customers when a salesperson isn't available or when their time is best spent elsewhere. Vinessa qualifies customers using automated, real-time text and email responses, and it integrates with Connect CRM to schedule appointments and create follow-up tasks for salespeople. 
Around-the-Clock Engagement
Cut down on response time, and ensure no opportunities are missed with 24/7 automated responses and appointment-setting.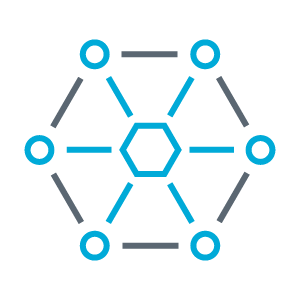 Manage lead volume efficiently and maximize your sales team's productivity with a streamlined Connect CRM integration.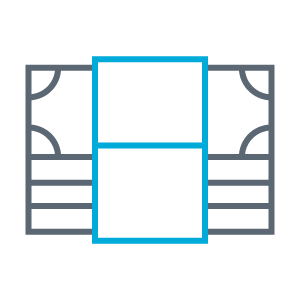 Easily keep track of Vinessa's ROI for your business with intuitive, comprehensive dashboards.
Pursue Leads Effectively and Efficiently
Maximize the productivity of your staff with technology that qualifies leads and drives results.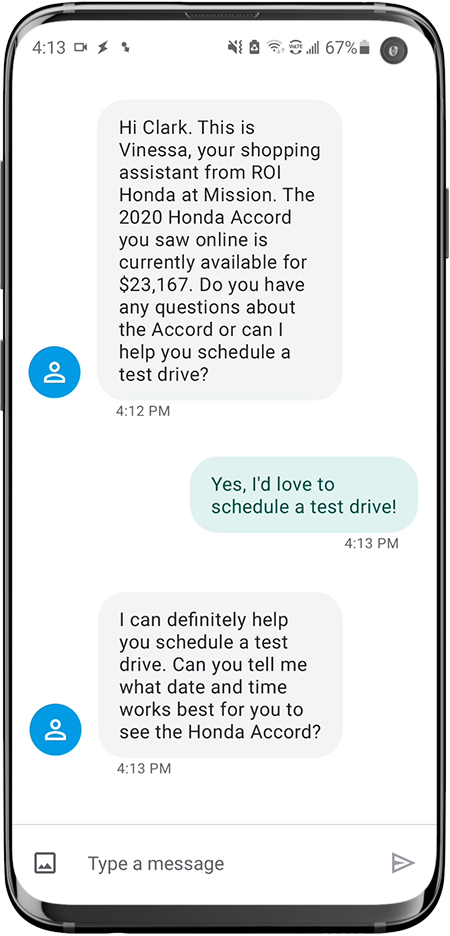 Efficient Sales Operations  
Let salespeople focus on building customer relationships and closing deals while Vinessa answers basic customer questions with personalized, human-like responses. 
Consistent Customer Experiences
Give every customer the personalized, prompt shopping experience they want—with no human error or missed inquiries with automated communication settings you customize.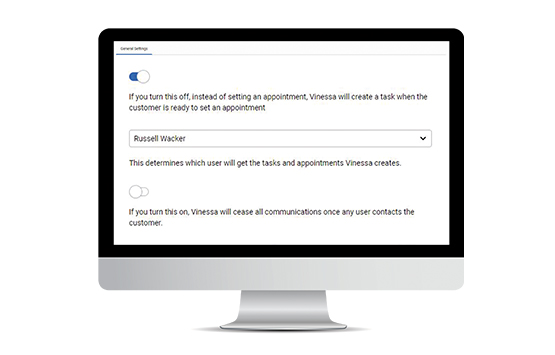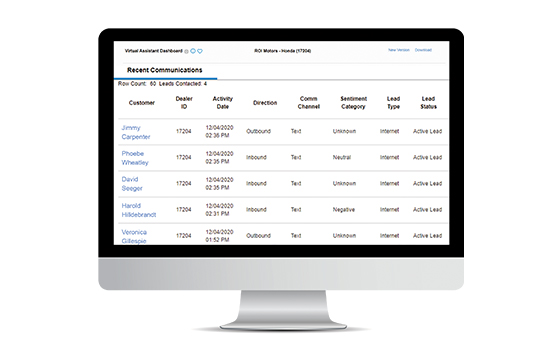 Streamlined Communication Tracking
Pick up with every customer where they left off with a comprehensive view of all of Vinessa's customer engagement in the CRM customer record and a robust reporting dashboard.
Boost Your Sales Productivity
Request a demo of Vinessa™ Virtual Assistant today to learn how your dealership can benefit from better efficiency and more effective customer engagement.  
EVEN OUR DEMOS WORK HARDER
See how VinSolutions Vinessa can help you take your dealership to the next level.
FIND OUT HOW ELSE VINSOLUTIONS CAN STREAMLINE YOUR sales PROCESs
Give your team the tools, insights and support it needs to drive more revenue.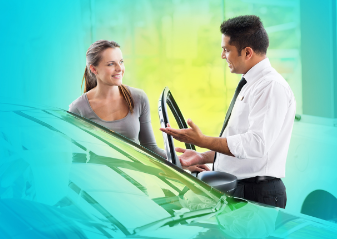 Connect CRM With Connect Automotive Intelligence
VinSolutions Connect CRM with Connect Automotive Intelligence delivers a single view of the customer across every touchpoint, with insights to help you uncover more leads, accelerate the path to purchase, and improve the overall customer experience. Meet shoppers where they are in the car-buying journey even before a lead is submitted.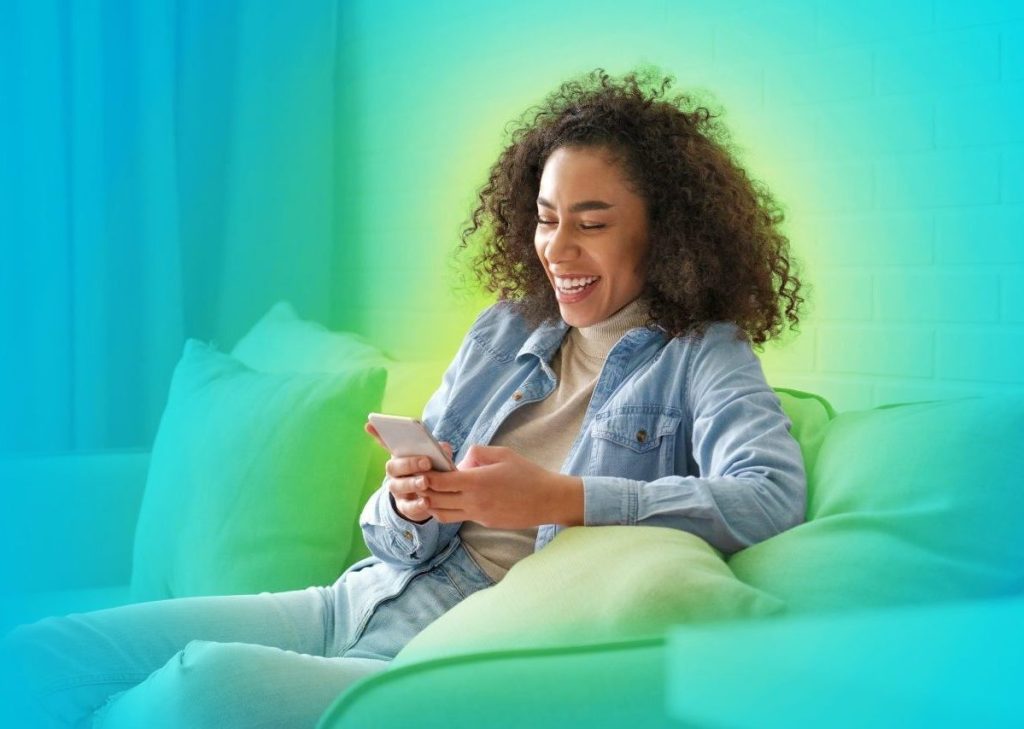 Automotive Marketing Platform powered by VinSolutions
Automotive Marketing Platform simplifies marketing processes, engages customers, and delivers personalized marketing experiences across the ownership lifecycle with advanced data insights, automated workflows, and the hands-on support of a Marketing Account Manager.

Streamlines the buying process and fully integrates your desking process with Cox Automotive Digital Retailing to bring online customer deal information directly into the CRM.