Keeping up with technology trends is an ongoing exercise, especially in the auto sales industry. It's an essential part of owning a business and managing a department. The next new and exciting innovation is always right around the corner, and it's your job to stay abreast of any technology that can help your business adapt (and your team succeed).
It's not all hard work, though. Advances in technology can make your job a whole lot easier. Every year, a handful of innovations help to increase sales, improve the buying experience for customers, and give your dealership a competitive edge. In short, paying attention to the next tech trends can make you and your business look good. (Experience the Power of One and reserve your VinSolutions demo at NADA 2023.)
Create Digital Deals from Anywhere
Buying a car completely online may be the way of the future, but in the present, the process isn't nearly so binary. Today's consumers can't be grouped into online versus in-dealership buyers. The reality is that most consumers prefer to be a bit of both. Buying a car in 2023 is a fluid process that may jump back and forth between online and in-dealership activity, and dealerships need to cater to these current consumer preferences.
Technology that can help your team create digital deals from any device, anywhere—not just at a showroom desk—can give your dealership a distinct advantage. This technology isn't just more flexible, it enables your customers to have the same great digital buying experience, no matter where they start or finish the deal. Your customers get the same connected experience at every step of the buying journey—not a drastically different one depending on their location.
If a customer wants to start a deal at the dealership, a salesperson can walk them through the process and share the deal via an email or text message—to be continued on the customer's time and terms. Likewise, if a customer starts a deal online and continues at the dealership, a salesperson can easily view all steps completed and changes made by the shopper, right in the CRM. You and your customer are always on the same page, no matter where the deal starts or finishes. This type of shared insight is the next evolution in digital car buying, and it's what your customers want.
Leverage Consumer Data to Appeal to Buyers
As a dealer, you're aware that no two customers are alike. Everyone has their own unique buying preferences, opinions, and interests. The sooner you can key into this individuality and understand your customers' distinct motivations, the better you can build a personalized buying experience. This process is key to closing sales, but it's made more difficult in today's digital world. Your sales team must get to know shoppers and appeal to their interests without meeting them in person.
Look for solutions in 2023 that allow you to see exclusive insights about shoppers, based on their online browsing behavior. This technology allows you to proactively find and engage shoppers and guide them through their unique purchase path. While other dealers are waiting for customers to come to them, you can see insights about your customers right in your CRM, and appeal to them with personalized offers.
You can also use this type of technology to separate the purchase-ready customers from the passive website browsers. This allows you to prioritize your team's time and energy, focusing resources on ready-to-buy shoppers. You get the benefit of boosting sales and profits, while also improving the overall effectiveness and efficiency of the sales process. Also, you give your customers the personalized buying experience they want.
Keeping up with technology trends might be part of your never-ending responsibility, but it's one of the best ways to make your job easier and your dealership more profitable. As you welcome a new year, take the time to look for solutions and tools that can improve the digital buying experience and give you better insights about your customers. With the right technology, you can give your customers the kind of experiences they want and give your dealership a competitive edge in the coming year.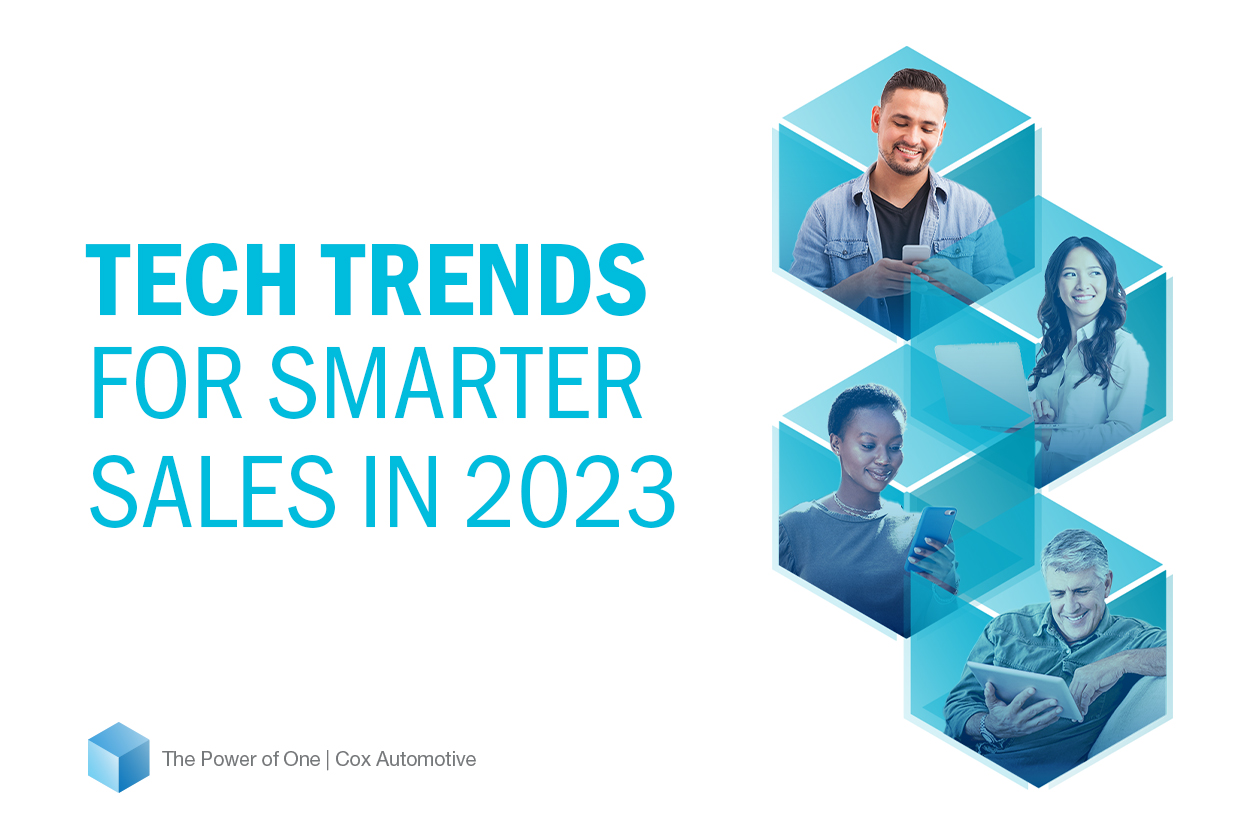 Schedule a VinSolutions demo at NADA Show 2023 to experience connected, innovative sales capabilities.
Book Your Demo Now
---