Meet the incredible people who play an integral role in delivering the most advanced and effective technology solutions in the automotive industry.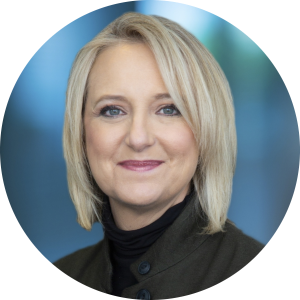 PRESIDENT— RETAIL SOLUTIONS GROUP, COX AUTOMOTIVE
Lori Wittman is President of Retail Solutions for Cox Automotive overseeing the growth and strategic direction of powerhouse brands including Autotrader®, Kelley Blue Book®, Dealertrack®, Dealer.com, VinSolutions and Xtime.  
Her focus is on building retail connections through the power of Cox Automotive's data and people, to further the company's commitment to transforming the industry.  That includes enabling next-level automotive experiences for consumers and delivering unparalleled, transformational value to Cox Automotive's dealer, lender and OEM clients.  
Lori credits a people-centric working environment as a critical factor in her success helping Cox Automotive clients thrive in the fast-changing, ever-evolving automotive industry. She has devoted countless hours to furthering Cox's diversity and inclusion initiatives, leading several programs and speaking frequently to advocate for equal advancement for all.     
Prior to current role, she held the position of Senior Vice President of Dealer Software Solutions at Cox Automotive for six years, where she led and built client-value driven connections across four brands: VinSolutions, Xtime, Dealer.com, and Dealertrack DMS, representing more than $1Billion in annual revenue. Lori has led significant growth across these and other Cox Automotive brands, including leading VinSolutions as it doubled its number of clients in five years.    
In 2015, just two years after joining the automotive industry, Lori was recognized by Automotive News as one of the 100 Leading Women in the North American Auto Industry, a prestigious list compiled every five years to recognize top female executives at automakers, suppliers and dealerships nationwide. In 2016, she was also recognized by the Kansas City Business Journal as a "Women Who Mean Business" honoree.   
Before joining Cox Automotive in 2013, Lori had more than a decade of experience as a consultant leading large technology projects for Accenture. Before that, she led Field Technology at H&R Block, and she served in several roles of increasing responsibility at Freightquote, including the general management of one of their acquisitions, Rockwell Transportation. Lori holds a bachelor's degree in accounting and business administration from the University of Kansas.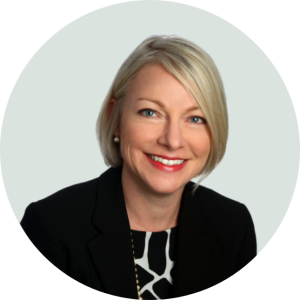 Vice President Operations, CRM Sales & Service
A veteran of the automotive industry, Tracy Noonan Fred brings more than 25 years' experience to her role as Vice President Operations CRM Sales & Service at Dealertrack DMS, VinSolutions and Xtime, where she leads a world-class team and oversees operational strategies and policies. 
Known for her data-driven, people-centered approach to business and leadership, Tracy has gained a reputation for generating business results for both clients and our businesses, while growing and inspiring high-performing teams. She holds a B.A. in Economics from the University of Illinois, Urbana-Champaign. Her economics training, coupled with her automotive experience, drives her passion to help today's dealers transform their businesses from the analog, 'gut-driven' past to the new digital reality. 
She is among the industry's growing number of women leading this digital transformation, and as such, is a sought-after speaker at industry events and contributor to automotive trade publications. 
Tracy was recognized as a 2018 Women in Remarketing honoree by Auto Remarketing.
Vice President Operations, Dealer Service & Support
Mandi Fang brings nearly three decades of experience in leadership and product development, to her role as Vice President of Operations of Dealer Services and Support for Cox Automotive Dealer Software Solutions, a business unit that includes leading dealership software brands Dealer.com, Dealertrack DMS, VinSolutions, and Xtime. As the VP of Operations, Mandi has responsibility for over 1000 customer facing team members who help our dealers transform their business when they implement our solutions, call our technical support team members to solve a problem, or work to improve their client experience with the help of our performance management team members.
Fang's career in automotive began on the assembly line for General Motors. After earning her Bachelor of Arts in Communication from Morehead State University, Fang's career turned toward software training. Prior to Cox Automotive, she successfully held product development, management, customer relationship and sales roles with automotive industry leaders Reynolds & Reynolds and Digital Motorworks, earning multiple awards for her service.  
Her insights, expertise, and empathy make her a highly sought-after coach and mentor by team members and customers alike. She actively participates in the Cox Mentoring Program, which supports rising stars within the company. Fang is a member of both the Women in Tech Council as well as Women in Automotive. In 2016, she was recognized as one of Auto Remarketing's Women in Remarketing and received the Spirit of Leadership Award from Women's Automotive Association International that same year. Her leadership has helped Dealertrack achieve Shatter List Award recognition three years in a row from Silicon Slopes.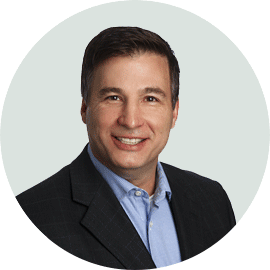 Senior Vice President, Product
James Maynard joined Cox Automotive in 2013 as Vice President of Technology for VinSolutions. A highly versatile leader, today James leads product teams for Dealer.com, VinSolutions and Xtime. James brings strong expertise in the introduction and operation of advanced technologies to meet business, competitive and customer objectives. 
Prior to joining Cox Automotive, James served as Vice President / Account Group Executive for Avanade for over five years. He also spent two years operating as Vice President of Information Technology at Accutype, a medical services company, and prior to that served as Director of Technical Planning and Security at H&R Block. James earned a bachelor's degree in business administration from Oklahoma State University.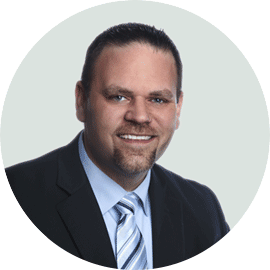 Chase Abbott is the Vice President of Sales for Cox Automotive Dealer Software Solutions, a business unit that includes leading dealership software brands Dealer.com, Dealertrack DMS, VinSolutions, and Xtime. He brings strong leadership qualities combined with a tenacious desire to build efficiency, process, and culture within the sales teams he leads.  
Chase joined VinSolutions in 2008 as a Regional Sales Manager. He was quickly promoted to roles of increasing responsibility in the VinSolutions sales organization, becoming Vice President of Sales in 2016. Since then, Chase has led various sales teams throughout Cox Automotive, including Dealertrack F&I, Cox Automotive Digital Retailing, Dealer.com, and VinSolutions. Chase was named one of the Remarketing & Used-Car Industry's 40 Under 40 in 2017.   
Originally from Kansas City, Missouri, Chase attended Maple Woods College and then spent seven years with an automotive group while holding multiple titles from Internet Director to Finance Director, and GSM.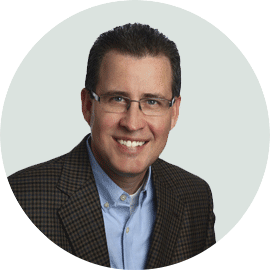 Sean Garrett is Senior Director of Finance for Dealer.com, VinSolutions, and Xtime.  He oversees all the company's financial activities including accounting, finance, forecasting, pricing and decision support. Sean brings cross-industry experience to VinSolutions, with particular success in partnering with operational leaders to deliver exceptional results. 
In addition to his role at VinSolutions, Sean has also assumed finance leadership of the newly formed Sales and F&I Solutions team at Cox Automotive. 
Prior to joining VinSolutions in 2015, Sean spent 14 years at Sprint Corporation, where he served as Business Unit CFO for several of Sprint's operating divisions. Prior to joining Sprint, Sean held several key finance leadership roles at Raytheon Company. 
Sean graduated from the University of Iowa with a bachelor's degree in finance. Additionally, he has an MBA from Wichita State University and has completed the Duke Executive Leadership Program.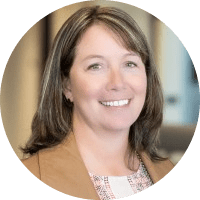 Senior Director, Marketing
As the Senior Director of Marketing, Candy Lucey drives strategic brand vision. 
She leads a team of talented marketers among four leading brands, VinSolutions, Xtime, Dealertrack DMS and Dealer.com. As part of the executive leadership team, Candy drives results through thoughtful and deliberate planning, while partnering with key stakeholders in the business. 
Joining Cox Automotive in January of 2016, Candy brings more than 15 years of experience in a variety of marketing leadership roles including brand transformation, repositioning, client experience, new product launch and aggressive market share gain through solid strategy. That know-how that puts Candy in a position to deliver best-in-class marketing grounded in data for all product marketing and communication initiatives. 
Candy received her bachelor's degree in marketing and an MBA in international marketing from the University of Phoenix.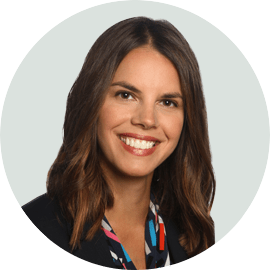 Associate Vice President, Client Onboarding
Heather Guerry joined VinSolutions in 2017 as Associate Vice President of Operations. She focuses on increasing client success by maximizing the functionality of VinSolutions' Connect platform for new clients. She leads the team that introduces new clients to Connect, and oversees the onboarding program, which incorporates clients' existing business processes and sets up additional processes that are flexible to clients' needs. Heather and her team convert clients' data from their prior CRM and DMS, and they provide world-class training to make each client's transition a seamless and pleasant experience.
Prior to joining VinSolutions and Cox Automotive, Heather spent 12 years at Freightquote, a division of C.H. Robinson, as Executive Director of Strategic Projects. She also held various leadership roles within IT, Operations and Pricing teams. Heather holds a master's degree in business from Baker University and a bachelor's degree in computer science from the University of Kansas.
Associate Vice President, Operations
As Associate Vice President of Operations, Sam Passer leads the technical support, business readiness, and data analytics teams as well as supporting key strategic priorities across VinSolutions and Xtime to deliver world class services to clients.
Since joining VinSolutions in 2014, Sam has leveraged technology and operations experience to produce a highly efficient organization that delivers quality results for VinSolutions' clients.
Prior to joining VinSolutions, Sam served as Vice President of Program Services at Community America Credit Union for four years, and he spent 12 years in a variety of leadership roles at H&R Block and Accenture. Sam graduated with a bachelor's degree in history and political science from Drake University.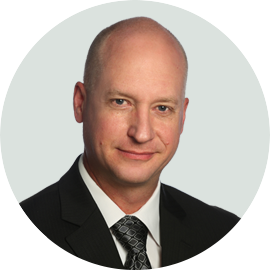 Associate Vice President, Software Engineering
Ken Wiebke brings VinSolutions agile development and architectural experience, along with experience providing guidance on best practices and ensuring quality and consistency for development teams. Ken is particularly experienced in architecting larger scale distributed computing systems involving complex integration and transaction management scenarios.
Before joining VinSolutions in 2014, Ken served as Director of Technology at Ascend Learning, and he previously held positions of Director of Application Development & Agile Products and Director of Technology at H&R Block. Ken holds a bachelor's degree in computer information systems from DeVry University.
Senior Director, Performance Management
Mark joined VinSolutions in 2013 as Director of Performance Management, after serving as one of the early Performance Managers at sister company vAuto. Charged with implementing a true account management department, Mark has grown VinSolutions' Performance Management department from approximately 30 people to more than 50 in the last two years. Mark brings a strong background in the retail car business with a focus on customer retention and leading and establishing teams.
Prior to vAuto, Mark spent a lifetime in the car business in one form or another. Previous roles have taken him from sales manager and director of marketing in the retail car business, to National Sales Manager at Starcraft Automotive and one of the first District Sales Managers at AutoTrader.com. Mark attended the University of Missouri.