Make the best deal possible — for you and your customer — with VinSolutions Connect Desking.
Make the best deal possible — for you and your customer — with VinSolutions Connect Desking.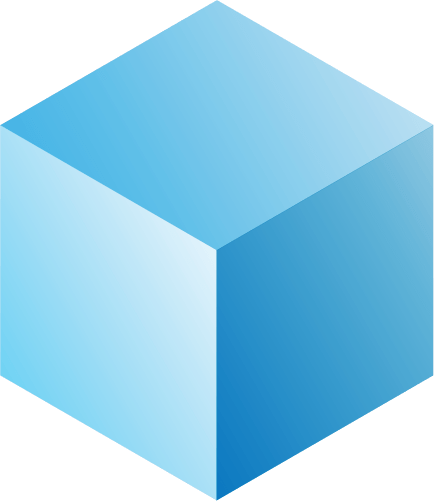 VinSolutions is part of a connected ecosystem of retail solutions from Cox Automotive.
How Much More Profit Could You Be Making?
Are you optimizing all the financing options, manufacturer incentives and payment scenarios to drive revenue for your dealership and leave your customers satisfied? Or could your desking be driving more profitability?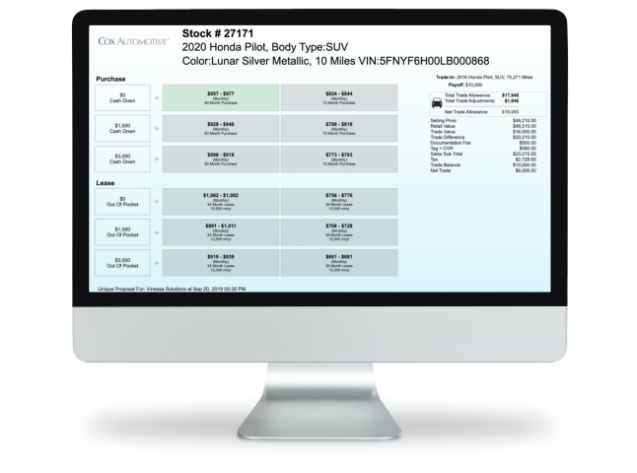 TODAY'S sales APPROACH FOR TODAY'S CUSTOMERS
Whether they're shopping the deal in store, online or in some combination, today's customers are looking for a flexible, personalized car-buying experience from your dealership. Your dealership can provide that experience with Connect Desking, which provides a centralized, real-time view of all customer deal information in Connect CRM — enabling you to pick up every deal where the customer left off.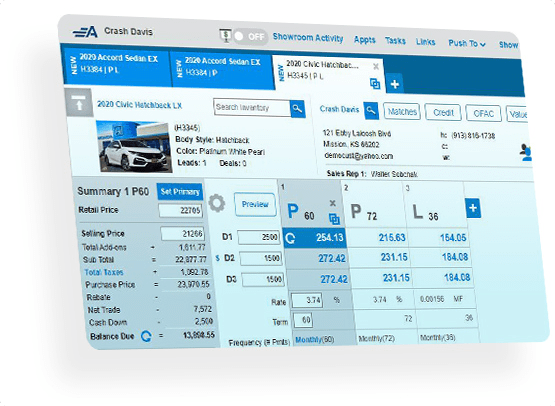 Simplify the deal-making process with side-by-side comparisons of multiple pricing and finance scenarios and real-time data pushed to your certified DMS.
Get the Full Profitability Picture
See more manufacturer-incentivized rates and all stand-alone programs to be sure you're optimizing front-end and back-end profits with Rates & Residuals.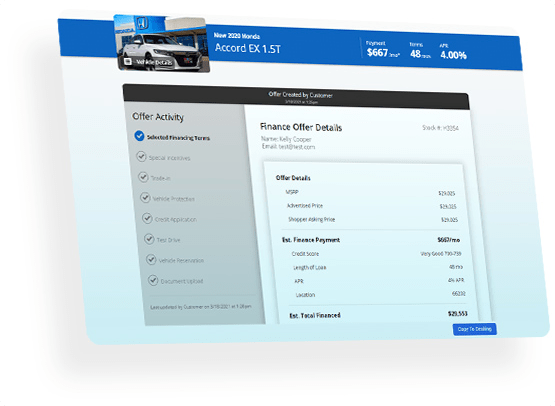 Speed up the deal-making process with a seamless workflow that brings customer and deal information submitted online directly into Connect Desking.
Communicate the Way Customers Want
Send personalized proposals to your customers via their preferred channels, including text message, email and print, directly from Connect Desking.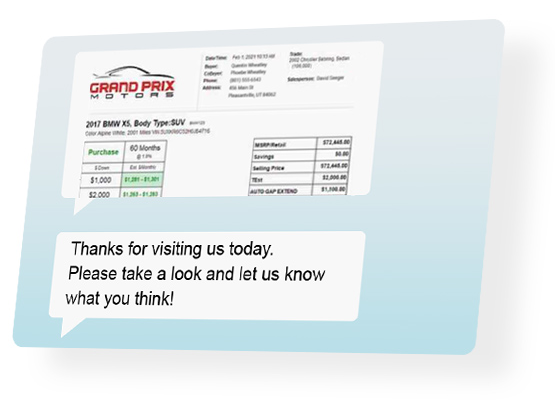 What Dealers Are Saying About Connect Desking
"The desking tool is a huge asset to us. It allows for so many different possibilities for the customer in a timely fashion. It saves us a lot of time and picking up one or two minutes per deal times 1200 deals we work a month is a lot of time, so it's a huge asset to us here at Mohawk Honda and we couldn't do without it."
Greg Johnson
Sales Manager, Mohawk Honda
Maximize profits at the desk
See how your sales team can drive both profits and customer satisfaction with VinSolutions Connect Desking.
FIND OUT HOW ELSE VINSOLUTIONS CAN STREAMLINE YOUR sales PROCESs
Give your team the tools, insights and support it needs to drive more revenue.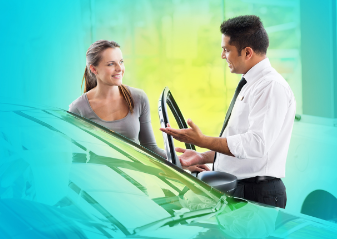 Connect CRM With Connect Automotive Intelligence
VinSolutions Connect CRM with Connect Automotive Intelligence delivers a single view of the customer across every touchpoint, with insights to help you uncover more leads, accelerate the path to purchase, and improve the overall customer experience. Meet shoppers where they are in the car-buying journey even before a lead is submitted.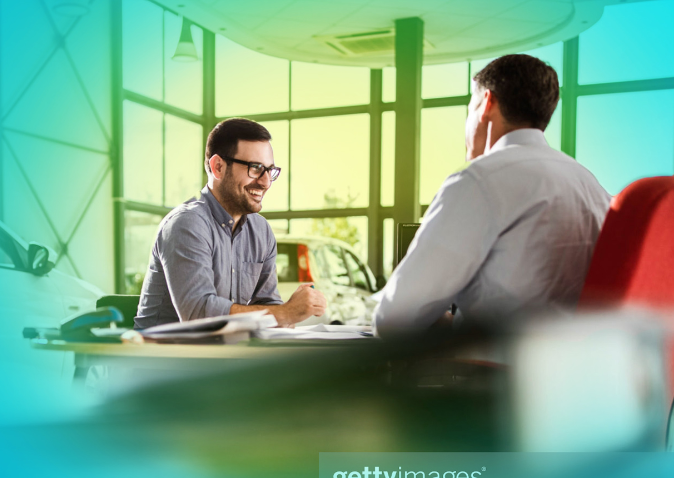 Automotive Marketing Platform powered by VinSolutions
Automotive Marketing Platform simplifies marketing processes, engages customers, and delivers personalized marketing experiences across the ownership lifecycle with advanced data insights, automated workflows, and the hands-on support of a Marketing Account Manager.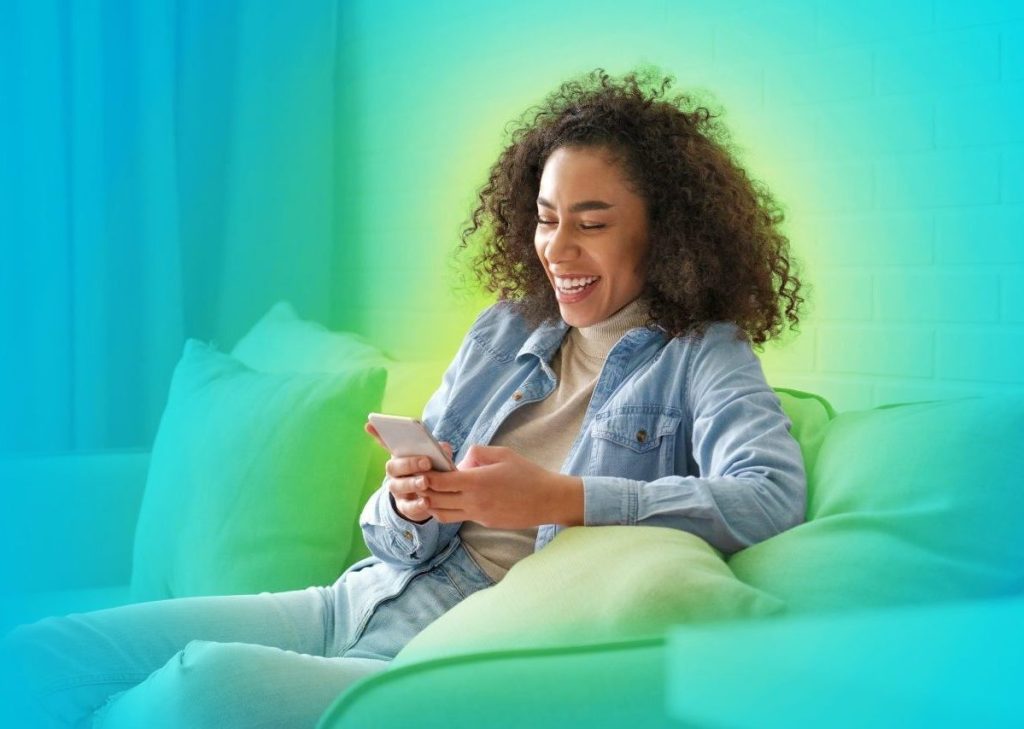 Vinessa™ Virtual Assistant
Engage with customers when a salesperson isn't available or when their time is best spent elsewhere. Vinessa qualifies customers using automated, real-time text and email responses, and it integrates with Connect CRM to schedule appointments and create follow-up tasks for salespeople.

© 2022 VinSolutions, Inc. All Rights Reserved.