With nine out of 10 consumers interested in communicating with businesses via text messaging, many dealerships have seen great success using texts to quickly and easily connect with customers. Dealership tools like Connect Texting with Connect CRM enable dealerships to text, and even share photos and videos, directly through the CRM.
Check out these dealership texting success stories from Don Erwin of Mtn View Ford Lincoln, Dave Greenly of Dorschel Automotive Group, and Kevin Frye of Jeff Wyler Automotive Family, and learn more about Connect Texting here.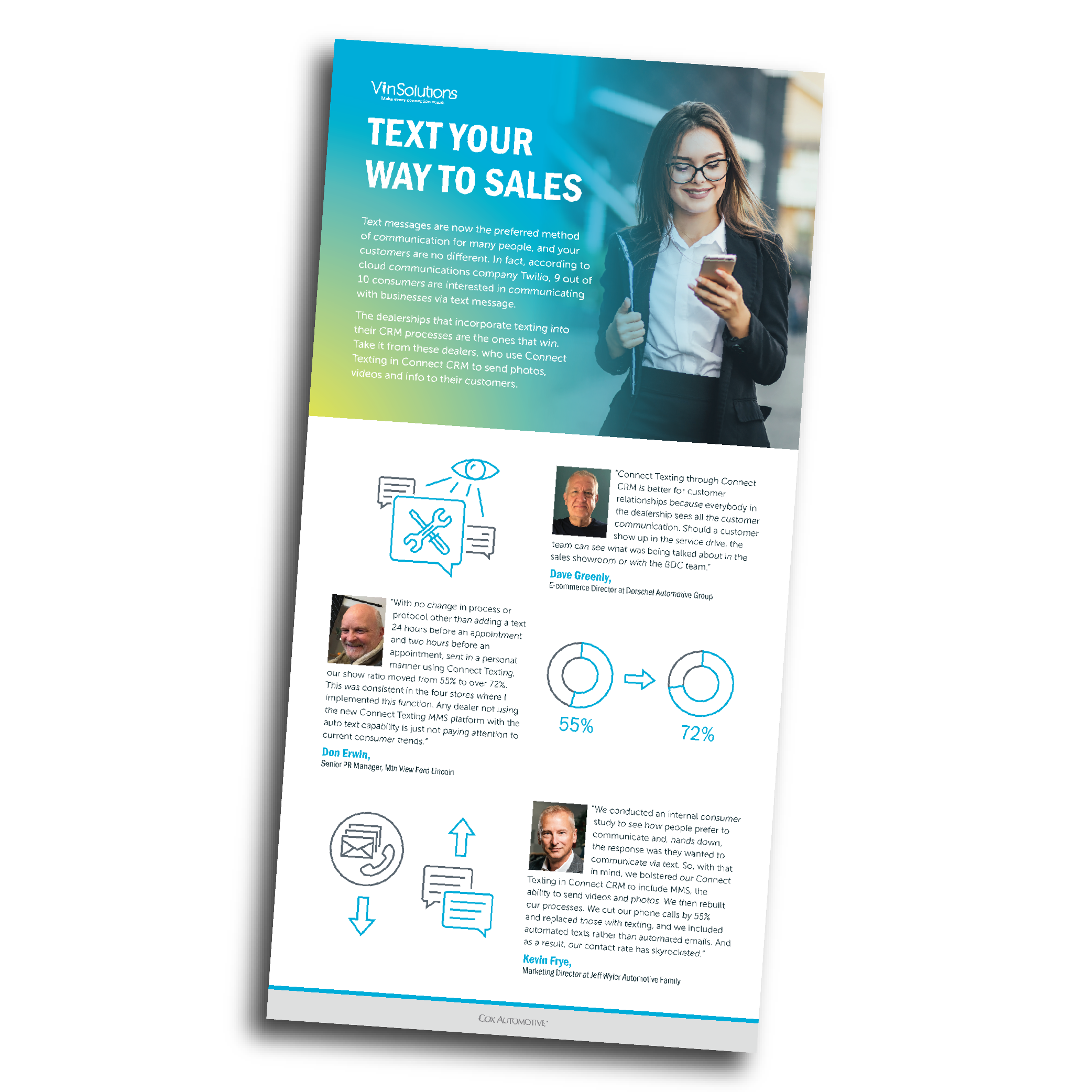 Text Your Way to Sales. Download our Connect Texting success stories to see how.
Download Now